Esther Chae implements strategic collaborations between Korean organizations & Hollywood's entertainment industry.
Esther Chae is a "K-Hollywood" consultant who works on entertainment projects that need her bi-cultural and bilingual skills in Korean and English.
She has worked extensively in the entertainment business for the past two decades as a Korean voice-over/ADR artist ("Black Panther," "Avengers," "Total Recall"), the Korean- English interpreter on hit show World of Dance (NBC), a Korean script consultant for TV shows ("Lost," "The Shield") and as a bilingual speaker and master of ceremonies at international events. ("Power Korea," "K-Format)
Esther is an inaugural TED Fellow and has presented her talks at TED, TEDx events and numerous conferences. Her unique experience, combined with her acting, led her to help others with their public storytelling and presentations skills.
As a speaker coach, she has worked with companies such as Sephora, XPrize, Overseas Koreans Foundation as well as other prominent private clients.
Esther graduated from the Yale School of Drama (MFA in Acting), the University of Michigan (MA in Theater Studies), and Korea University.
She currently teaches Advanced Acting for TV and Film at Emerson College (LA) and Presentation Skills for Business at Yonsei University International Summer School (Seoul).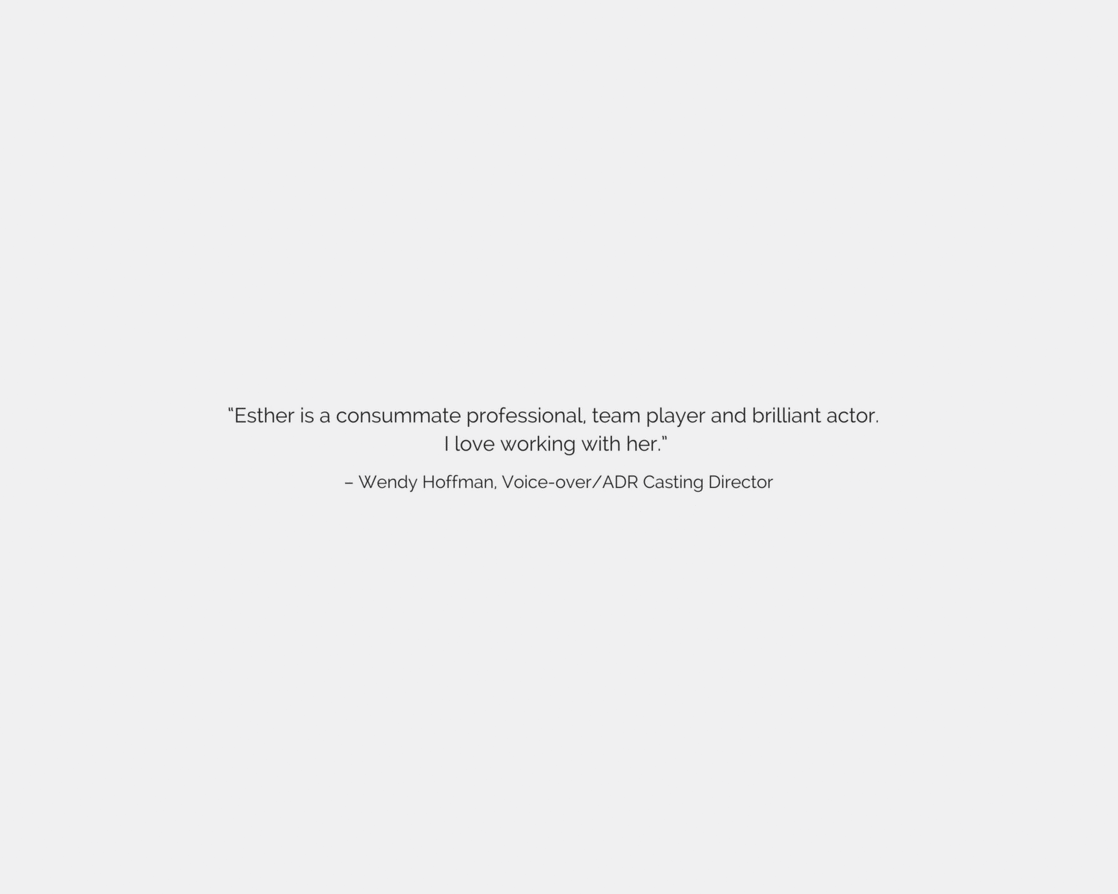 한영 동시 통역
Worked with World of Dance interpreting on stage for Korean dance teams and celebrity judges Jennifer Lopez, Ne-Yo, and Derek Hough. Troubleshooting and supporting World of Dance production team and Korean dance teams on and off stage.
Contact
안녕하세요! 연락주실 때 한글도 무난합니다. 감사합니다.